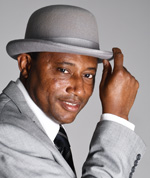 Jefferson O. Imgbi is a coach, teacher, mentor, and family man. He became a mentor at the age of twenty-five while studying marine engineering at River State University of Science and Technology. There, he served as the resident clergy of the Victory-Life Campus Fellowship.

In the years since, he has served as a mentor to prisoners (through the Full Gospel Businessmen fellowship), homeless youth (as a youth pastor at Praise Chapel), and homeless UK citizens (with St. Mungo's as a volunteer).
Imgbi has over thirty years of experience in customer service, including a two-year appointment as a regional sales executive for the Betterware UK Limited in South London.

He has written over three thousand inspirational blog posts and publishes an online devotional newsletter. His earlier books include Football and Life: The Winning Mentality, Football and Life: The Game of Life, and The Power of Image Nation. You can find all his book on his Amazon Page
If you want to develop the right mental attitude to discover your true strength so you can tap into your passion to grow and become successful in your endeavors, you can join Jefferson's mentoring program where you will receive a bi-monthly email that delivers short and precise insights with actionable recipes and takeaways.

Imgbi lives in London with his wife and their four children.

Subscribe to Start Here with Jefferson O Imgbi